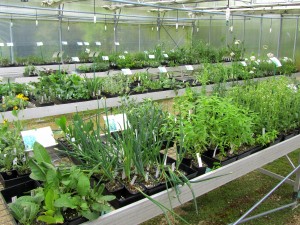 The seedling nursery welcomes you at the entrance of the shop. About a hundred useful species are on sale (variable according to the seasons). Download the liste de la pépinière (9114 downloads) .
You can also enlarge your choice among the 1,300 species of the Conservatory, listed on our catalog of plants and seeds (only on order, please consult our conditions).
Visitors can access the seedling nursery during our opening time.